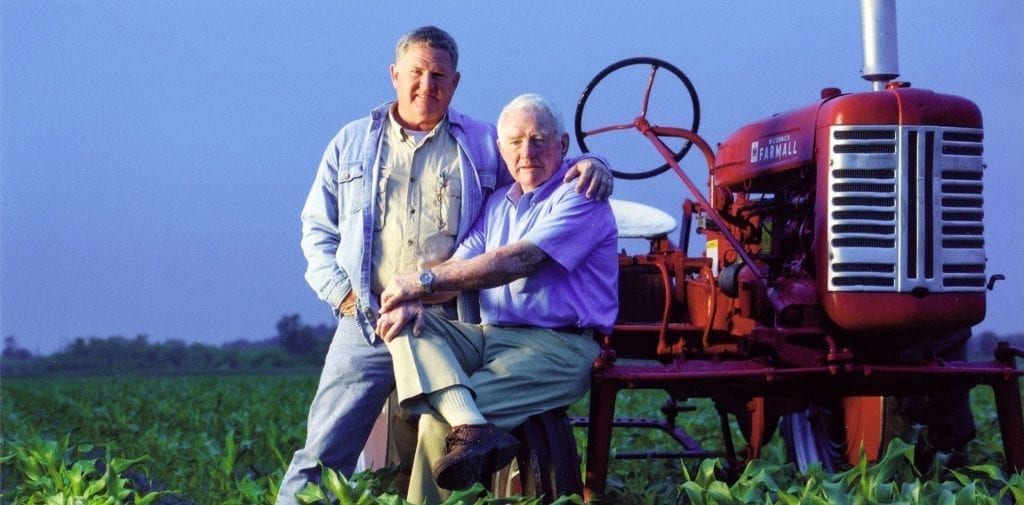 During the 2020-21 school year, we were pleased to add a new regional farm to the folks growing vegetables for Alachua County school meals.   Long and Scott Farms grew delicious cucumbers, corn, carrots, cabbage, kale, mustard greens, and onions that were offered at curbside for students at schools eligible for the USDA's Fresh Fruit and Vegetable Program.
Frank Scott, Jr. and Billy Long grew up in Virginia.  Billy started farming in Florida as an adult and talked Frank and his family into joining him in 1963. During the next 30 years, they expanded the farm from 100 acres to 1200 and produced Zellwood corn, pickling cucumbers and cabbage, along with other produce. After Billy retired in 1998, Frank oversaw the operations until his passing in 2018, when his son Hank began managing  the farm and his daughter Rebecca took care of  a corn maze.  Today, Hank's children, Sonny and Haley, represent the fourth generation of the Scott family farm tradition and remain proud of their history and the land they have overseen for close to 50 years. Sonny is the farm manager while Haley is the Scott's Country Market and Café Manager.
The farm is less than a 2-hour drive from Gainesville, and is a great place to see a large Florida farm at work while enjoying some family fun – and ZELLWOOD CORN!