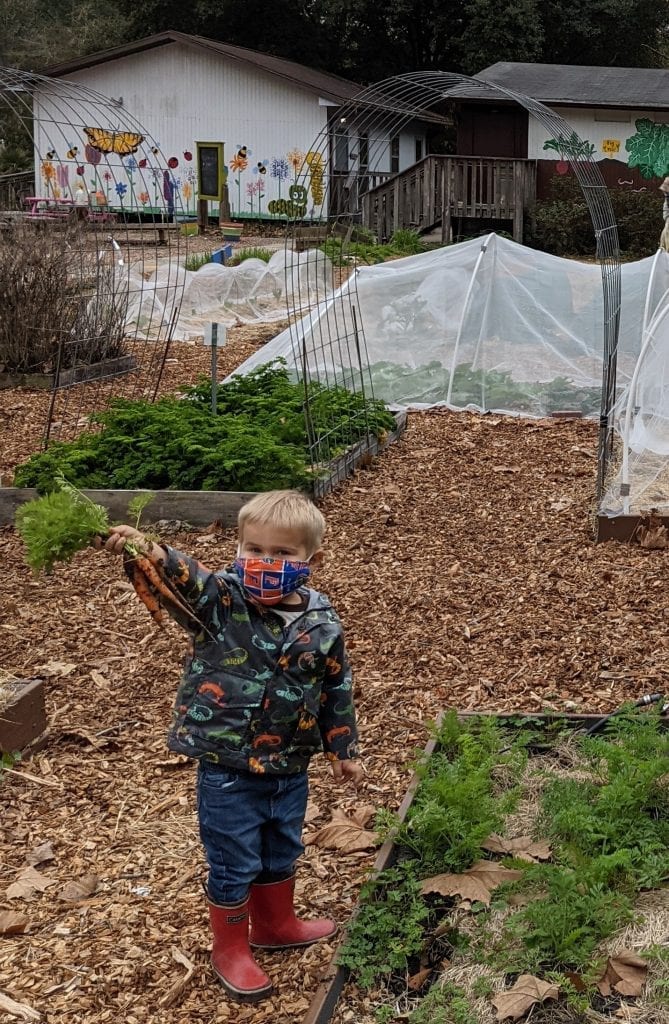 While we wait for school trips to be allowed again, we are offering field trips to family groups who have students enrolled in at-home learning through the eSchool or Digital Academy.  Family field trips to the Farm to School Hub will offer a safe and stimulating environment for STEM learning outdoors, as well as an opportunity to connect with our local community food system and good nutrition.
Field trips will allow for social distancing and be outside. They will consist of three to five  small groups of children and parents of 4 or fewer different family groups, totaling no more than six people each, for a maximum total of 20 participants at a time. All participants over the age of two should wear masks for the time being. 
Examples of activity centers:
Gardening activity – Planting, sowing seeds, weeding, watering.

Garden tour/scavenger hunt – Observation skills with emphasis on grade-level science objectives. 

Compost game – How does compost work, how to compost, example of compost use. 

Tasting of nutritious garden food. 

Interactive story time at our outside classroom. 
All field trips will support grade level learning objectives. In addition, we try to customize when possible to individual student interests or current course of study. Field trips are staffed by ACPS Food and Nutrition employees and UF Family Nutrition Program employees, with the possibility of UF student volunteers. 
Please contact Kelli Brew, Farm to School Coordinator at brewkm@gm.sbac.edu for more information and the current schedule.