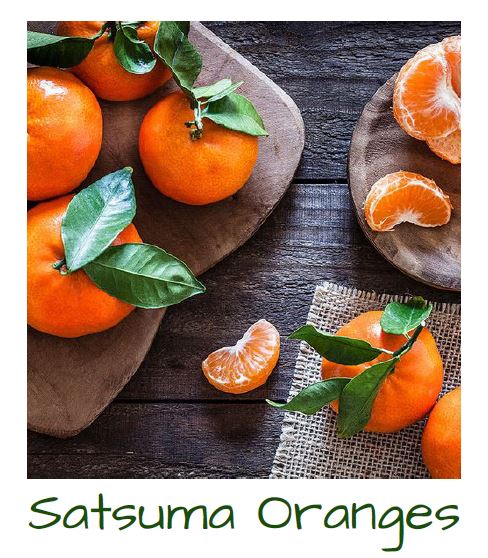 We will be serving delicious, sweet, easy-to-peel satsuma mandarins from mid-November until as long as we can get them (usually mid-January). These are great for children, because they have few seeds and are easy to peel, and one satsuma provides half the Vitamin C you need in a day.
Satsumas originate in China but there are records of this mandarin variety growing in Japan as well 700 years ago. The first satsumas made their way to the United States, via Florida, in 1876.  They love cool winters and hot summers, so our region is perfect for them. Lucky us! And Lucky Alachua County Public School students who will be seeing these offered in school lunches in the coming weeks.
Corbett Brothers Farm, located about 100 miles away in Lake Park, Georgia, is our grower. Grandpa Corbett started farming in the early 1970s, and his grandchildren are now continuing the tradition. The  farm's brand for their own satsumas is "Besties." If you see them at the market or grocer store, give them a try! And please encourage your students to choose them in the lunch line.