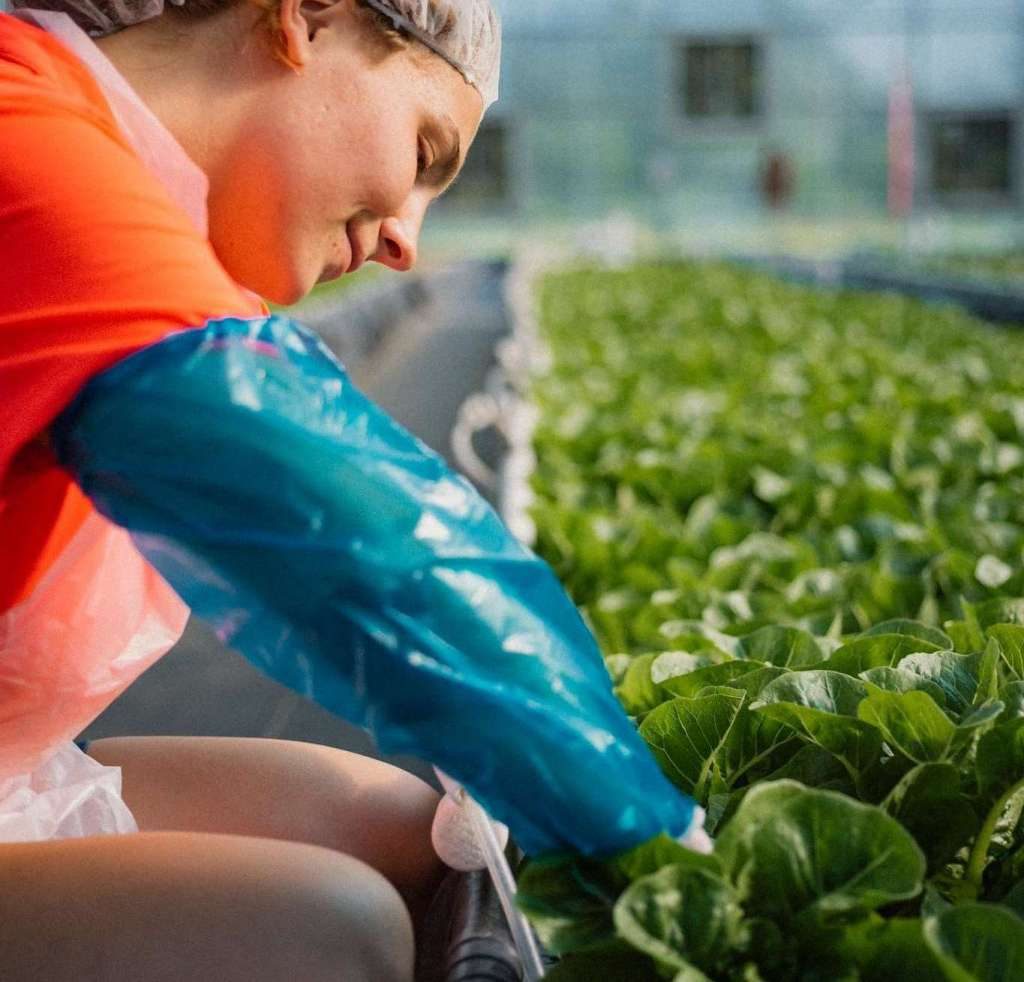 We have been dreaming about being able to say that all the lettuce in our school meals is grown regionally, and finally we can! Starting in August, we will be purchasing aquaponic lettuce during the warmer months from Traders Hill Farm. while we wait for our organic field lettuce from Frog Song to come into season.
Traders Hill Farm grows lettuce in an aquaponic greenhouse.  Aquaponics means "aquaculture" + "hydroponics."  Fish are raised in aquaculture tanks and the tanks yield valuable fish excrement water which is filtered and converted into nitrogen-rich food for growing plants in the hydroponics section of the greenhouse. The water is cooled to a temperature lettuce likes to grow in, so we can enjoy this cool-weather plant during the hot summer months. 
There are over 15 "farmers"at Traders Hill, where farming is definitely a family affair. Some of the employees' children accompany their parents to work during holidays. They volunteer to help make boxes, put labels on containers, clean, pack and weed. They are proud that their produce is served to students in Alachua County Schools, and we are so happy to be able to serve year-round lettuce!