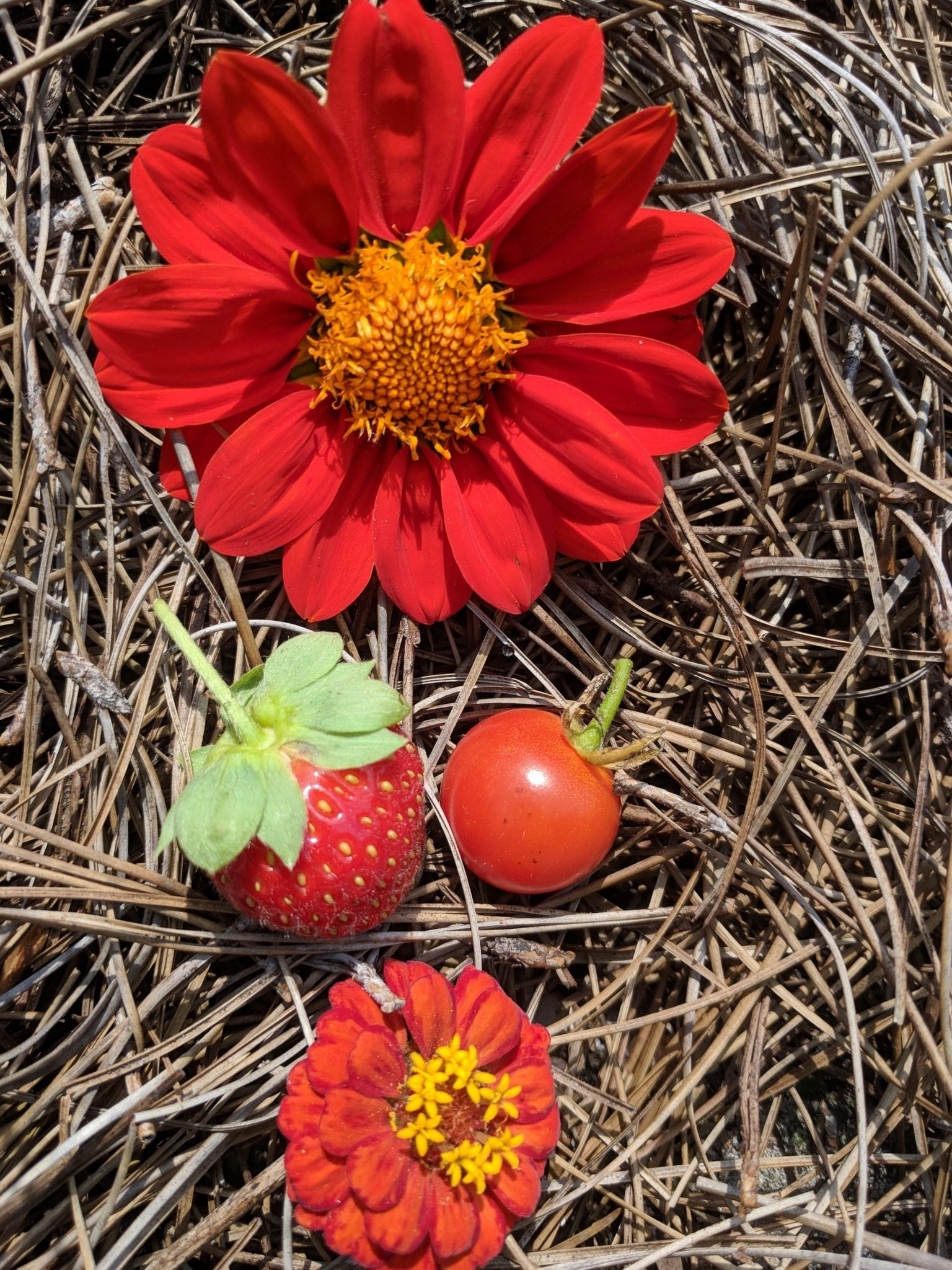 … And the living is NOT easy if you live someplace where it regularly "feels like 101," at the same time the relentless humidity makes it feel like  you are breathing underwater.  Still things are growing!
PLUS the milkweed is working!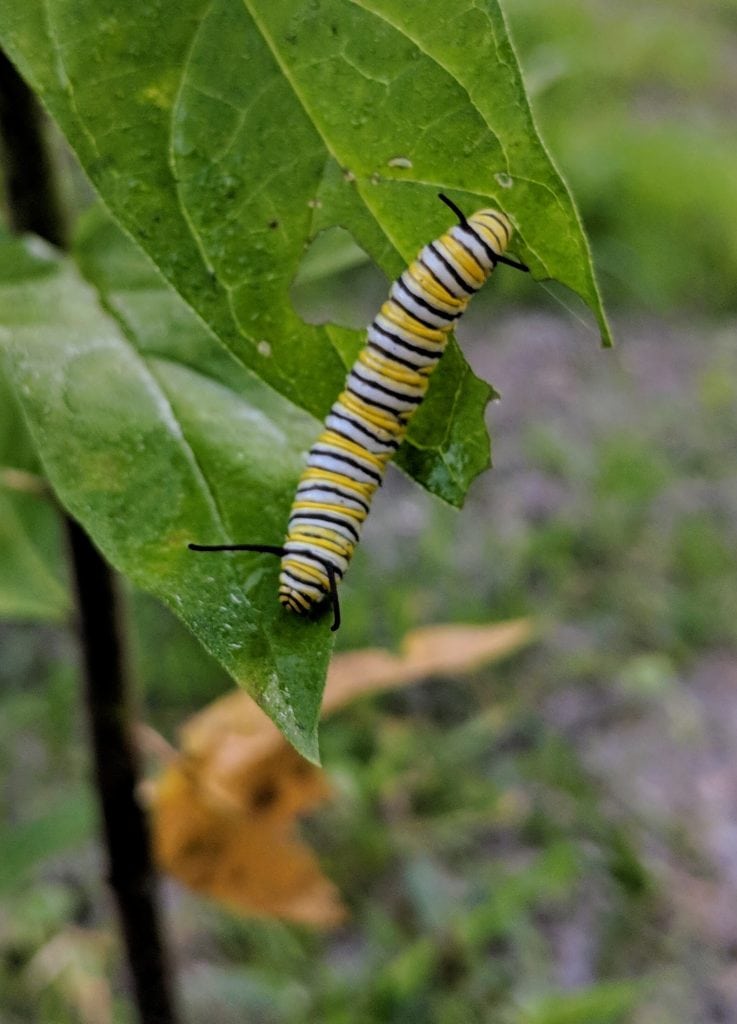 The constant hum of crickets and the flutter of birds flying in and out of the sunflowers, scavenging for seeds, are hard to capture, as was the turkey family trotting back into the woods as I approached, or the cottontail rabbit hopping out of the watermelon patch. Beauty persists in the garden even though it's too hot for some humans.