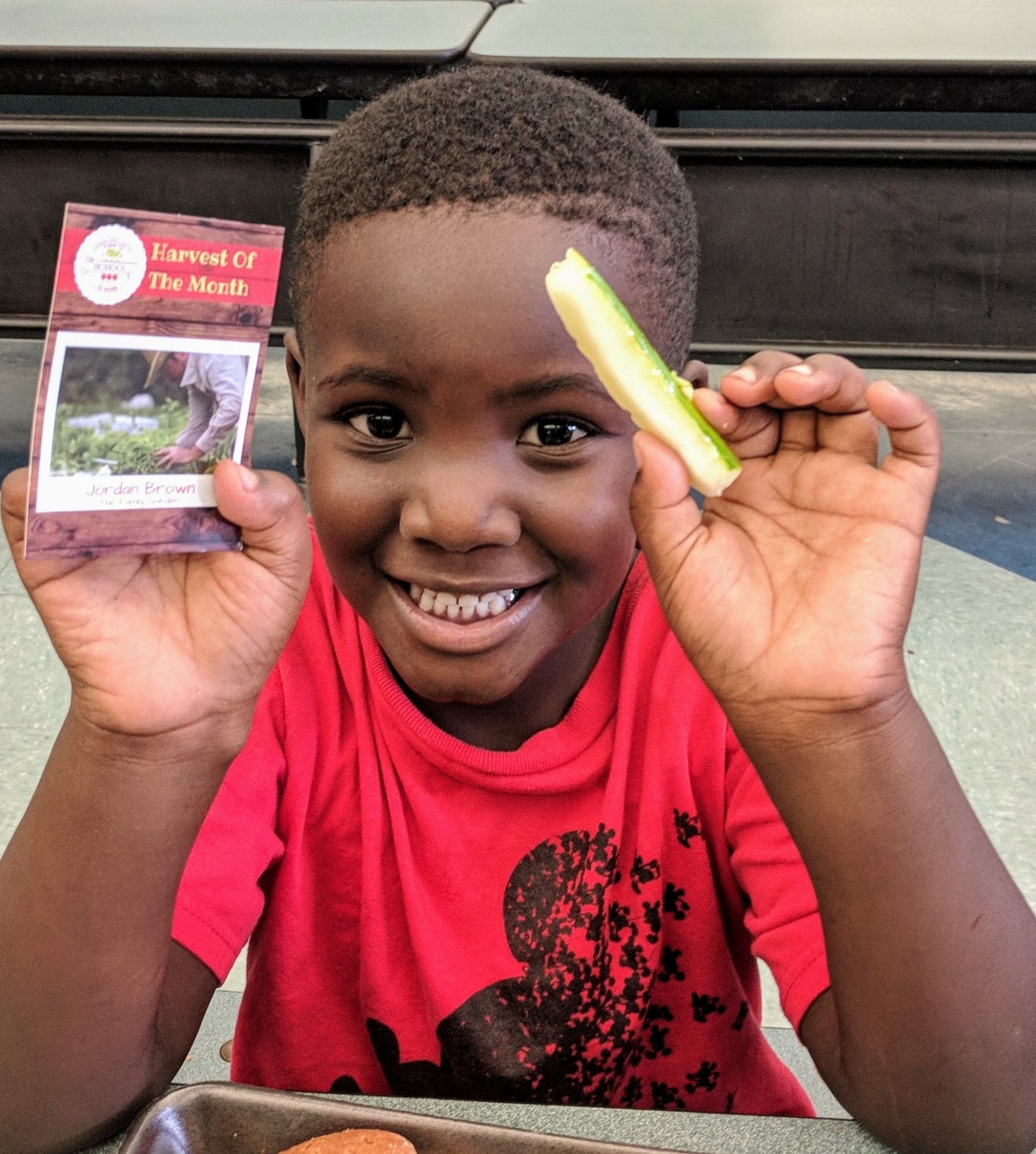 The Family Garden Organic and Fair Farm is providing our cucumbers this year during the growing season. We are so proud to work with a farm that takes such good care of their land and their workers. The farm is certified by the Agricultural Justice Project and provides good working conditions, a fair wage, time off, and health benefits for farm workers. They also grow some delicious food!
This month is Farm to School Month, and we celebrated a statewide Cucumber Crunch today. Daniel Loya, of the University of Florida's Family Nutrition Program, created the concept of replacing the fries with cucumber spears, and the students loved it!
We loved being able to celebrate with others the reach Farm to School has – feeding hungry students, supporting family farms, and keeping money in the local economy. Thanks to all of the school staff who encouraged students to crunch a cucumber.